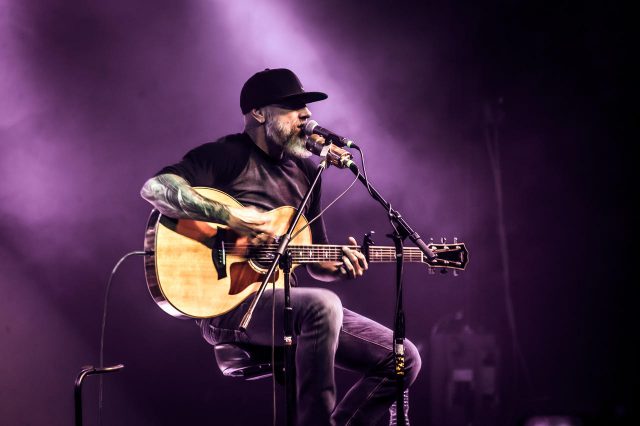 Event Info
San Juan Mountain Boys 1:00-2:30
Dave Mensch 3:00-4:30
Durango Senior Center, Parking Lot, 2424 Main Ave
San Juan Mountain Boys are a local duo playing restaurants, dances, & private parties, along the way establishing a strong following.
Ron Lowe on acoustic guitar and Glenn Unrath on bass both offer lead vocals and excellent harmonies creating a full sound for listening or just kicking up your heels to a lot of their upbeat dance selections.
Ron got his start in music at an early age just outside of Farmington, NM on an alto saxophone. He soon switched to guitar and vocals and moved to Denver where he formed a band with his brother and played there for years. Along the way he was musically influenced by his father singing Hank Williams Sr., and by great artists such as Rick Nelson, the Everly Brothers, Simon & Garfunkel, Alan Jackson, Eagles, and John Denver. He finally ended up in Pagosa as a full-time resident, which led him to meet his new duo partner, Glenn Unrath.
Glenn, born and raised in Wisconsin, was influenced by all forms of music beginning with the harmonies of his father's barbershop quartet.  He then moved on to the music of the 60s, classical, blues, folk and jazz.  His musical training began with formal lessons on the string bass progressing to 6-string and 12-string guitar.  Past musical adventures include acoustic performances with 'Rath & Stevens throughout the Midwest as well as a rock history spanning five decades including stints with The Vaqueros, Underdogs, Crusaders, and more recently RSP and Powerhouse.
So…if you just want to have a great listening experience, hear some of your favorite songs, don't miss the San Juan Mountain Boys.
Dave Mensch
A singer-songwriter whose fans say "writes with teeth." A rock country fusion that will make you feel something. Mensch has recorded with Brian Bonds (former guitar player for Florida Georgia Line), Scott Wilson (Bass Player for Saving Abel), and Mike Smith (Drummer for Trapt). He has also opened for The Lacs, Charlie Daniels, Tanya Tucker, Kansas, 38 Special, Dan Fogelberg, Dwight Yoakam, Badfinger, and more. This is a songwriter who plays upwards of 200 shows a year all over Colorado, with spots in Arizona, Texas and New Mexico. You won't just enjoy his voice, the lyrics will pull you in with just as much power and intrigue. Click here to listen to his music recorded with the above musicians. Still, Craving more? Visit www.davemensch.com for all social media links.